Aug 19th 2023
The Summer Book, Tove Jansson's novel about love, family and nature, will make you nostalgic for your own childhood
A short novel of rare beauty, Tove Jansson's The Summer Book (1972) tells the story of Sophia, a six-year-old girl spending the summer with her grandmother on a remote island in the Gulf of Finland.
Jansson is best known for the Moomins, the small hippo-like creatures she started drawing in her youth, and which later made her famous around the world. But she was also a remarkably prolific artist, who explored satirical illustration, painting, children's literature and novels.
Finnish-born and Swedish-speaking, her writing sits comfortably within two major traditions of Scandinavian literature: one of imaginative children's writers, from Hans Christian Andersen to Astrid Lindgren, and the other of fierce women writers that included Karen Blixen (of Out of Africa fame) and Selma Lagerlöf, who won the Nobel Prize for Literature in 1909.
Born into an artistic household – her father Viktor was an artist and her mother Ham an illustrator – Jansson and her brother Lasse grew up during the Finnish civil war and spent most of their youth in the wake of the second world war. Art became Jansson's escapism and also a way to voice her political dissent.
She published satirical cartoons in various newspapers, and eventually her first Moomins story, The Moomins and the Great Flood, in 1945. If dreaming up Moomin adventures helped her during and after the war, writing The Summer Book helped work through the grief of losing her mother on whom the grandmother character is based.
The little girl is based on Jansson's niece, Sophia, and the girl's father on her brother, Lasse. The house on the island was inspired by the Jansson family summer house on a little rocky outcrop called Klovharun.
Making the everyday magic again
There is no better time than the end of summer to read this book. It will remind you of your own childhood summers, of that languid feeling of being a little bored and coming up with improbable games and pondering unanswerable questions like, "Are there ants in heaven?" or learning why you should never step on moss.
While it came partly from a place of grief and darkness, The Summer Book is an incredibly luminous book, a dynamic that is mirrored in Grandmother's inevitable physical decline and Sophia's buoyant growth. The descriptions are so vivid that you can almost smell the salty, cold beaches, picture the sunburned freckly noses and long for the endlessly bright evenings.
Most of all, it is a book about love and the importance of family bonds. The delicate relationship between Sophia and her grandmother is one of the most truthful descriptions of inter-generational relationships ever written. Very few authors are able to capture the depth of a child's emotional world as well as Tove Jansson. The Summer Book is never sentimental and yet it is filled with love, wisdom and humour.
Nothing really happens and yet everything does. Every small adventure, from learning to gain the love of a shifty cat, to trying to plant new flowers on the island, becomes a metaphor for life itself.
The case for playing
The natural landscape of the tiny island is not just the backdrop to this precious novel, it also an important character itself. It is loud with the neverending wind, volatile with unexpected storms, and resilient like the moss and flowers that carpet the ground. The island is a small self-sufficient female universe, ruled by Sophia and Grandmother.
Sophia's father, Papa, is there in the background, as reassuringly present as the landscape itself, yet silent. The dialogue is only between Sophia and Grandmother, occasional visitors and sometimes God. "Dear God, let something happen," Sophia prays. "God, if You love me. I'm bored to death. Amen."
Life on the island is a reminder of a simpler life that wasn't simple at all. It is not described as an idyllic retreat from urban life – there is no electricity, the weather is temperamental, the sea can be deadly – and yet The Summer Book will leave you yearning for the chance to live a slower-paced, more deliberate, self-reliant life.
The coexistence of humanity and nature is one of the recurring themes in Jansson's art, and on her island the two are in harmony. And if you are looking for yet another takeaway from this book, it must be this: to be inspired to live life as Sophia and Grandmother do on the island, with profound respect for their surroundings, and a joyous will to play – no matter what age you are.
And what better time to be reminded of this than when the sun is shining, the days are longer and the living is easier? For me, this book took me back to my own childhood and summers spent with my Danish family in a summerhouse not so different from Sophia and Grandmother's.
With wild winds, unforgiving downpours and a brutally cold sea, time spent on the beach could be challenging. In response to my own (frequent) moaning, my grandmother, with the same unsentimental affection as Sophia's, would shush me by saying: "Life is not easy, but it's very interesting."
And this is why we read books like The Summer Book. To remind ourselves of who we used to be, and of who we want to become.
---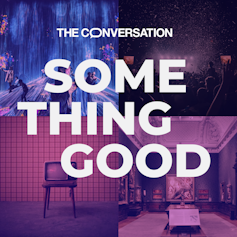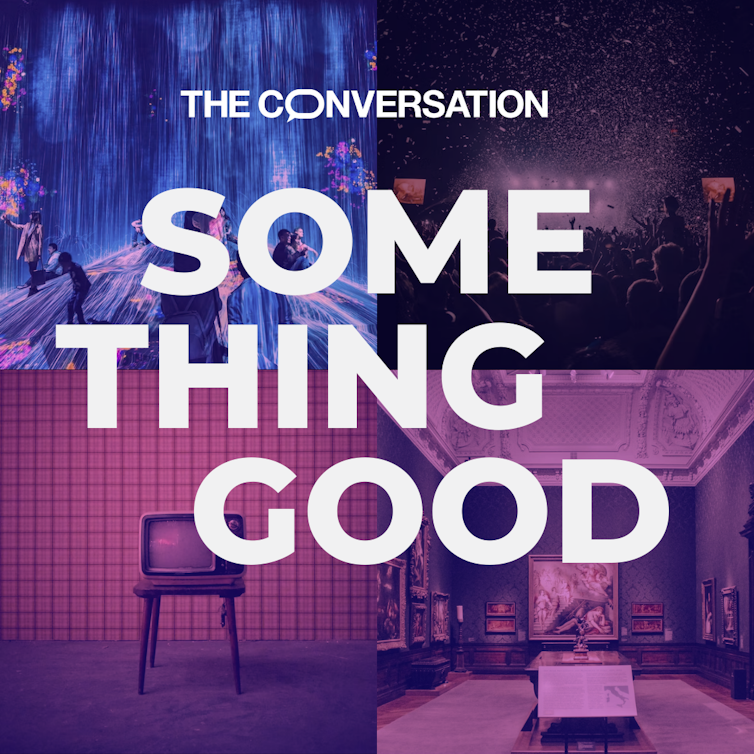 Looking for something good? Cut through the noise with a carefully curated selection of the latest releases, live events and exhibitions, straight to your inbox every fortnight, on Fridays. Sign up here.
---
Barbara Tesio-Ryan, Information Services Supervisor, The University of Edinburgh
This article is republished from The Conversation under a Creative Commons license. Read the original article.